Mōtiō 2.0
Wynn Earl Buzzell Jr. + Demiurge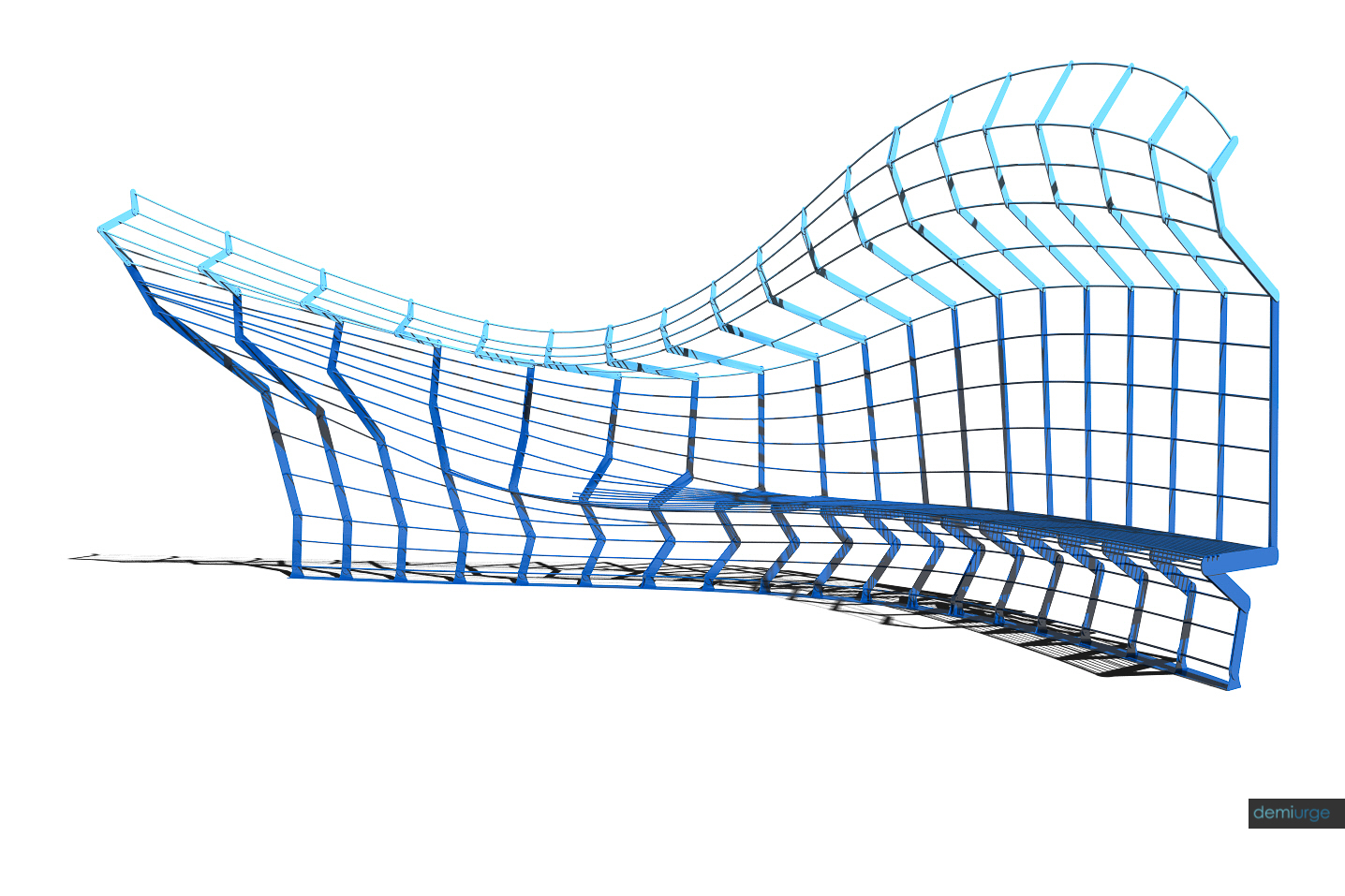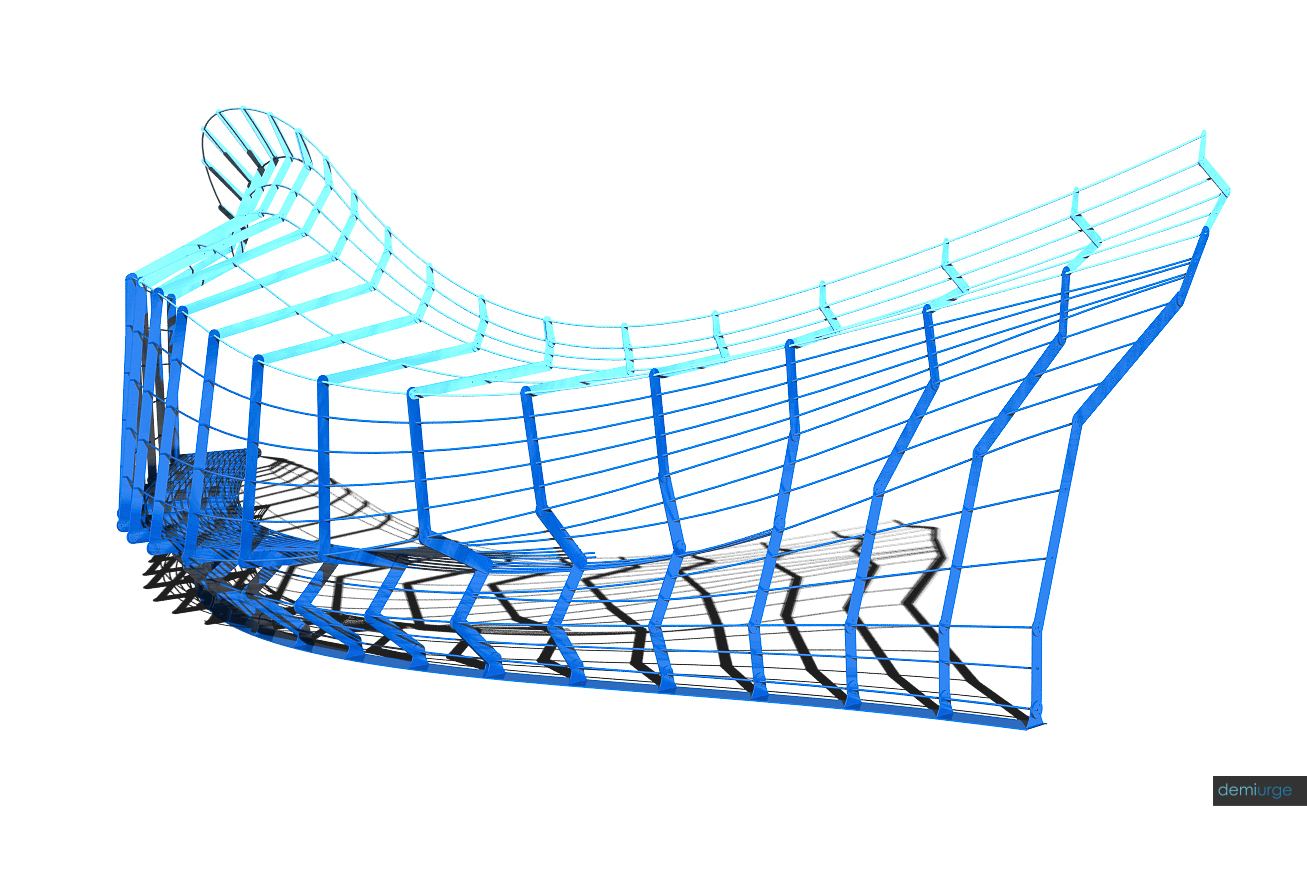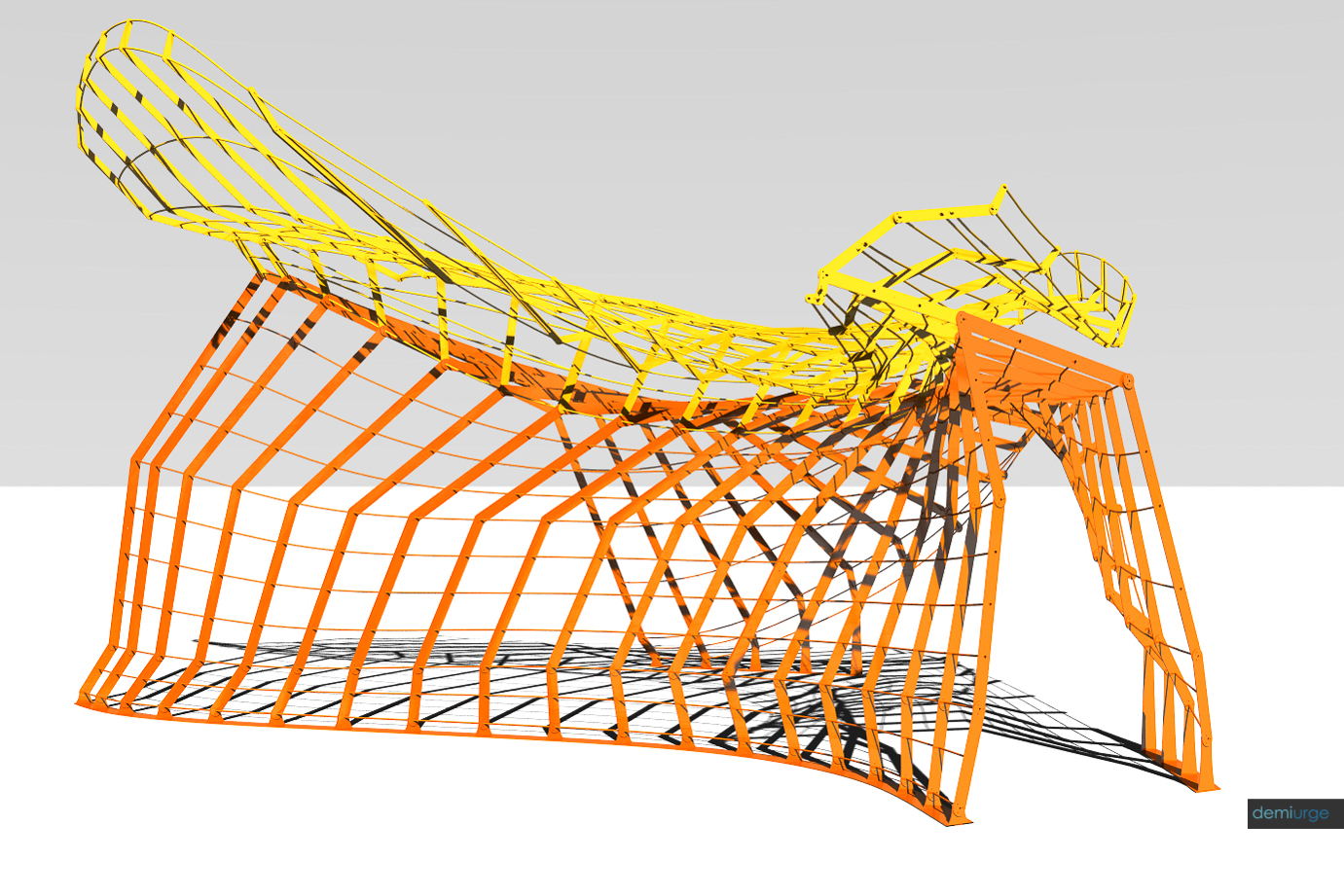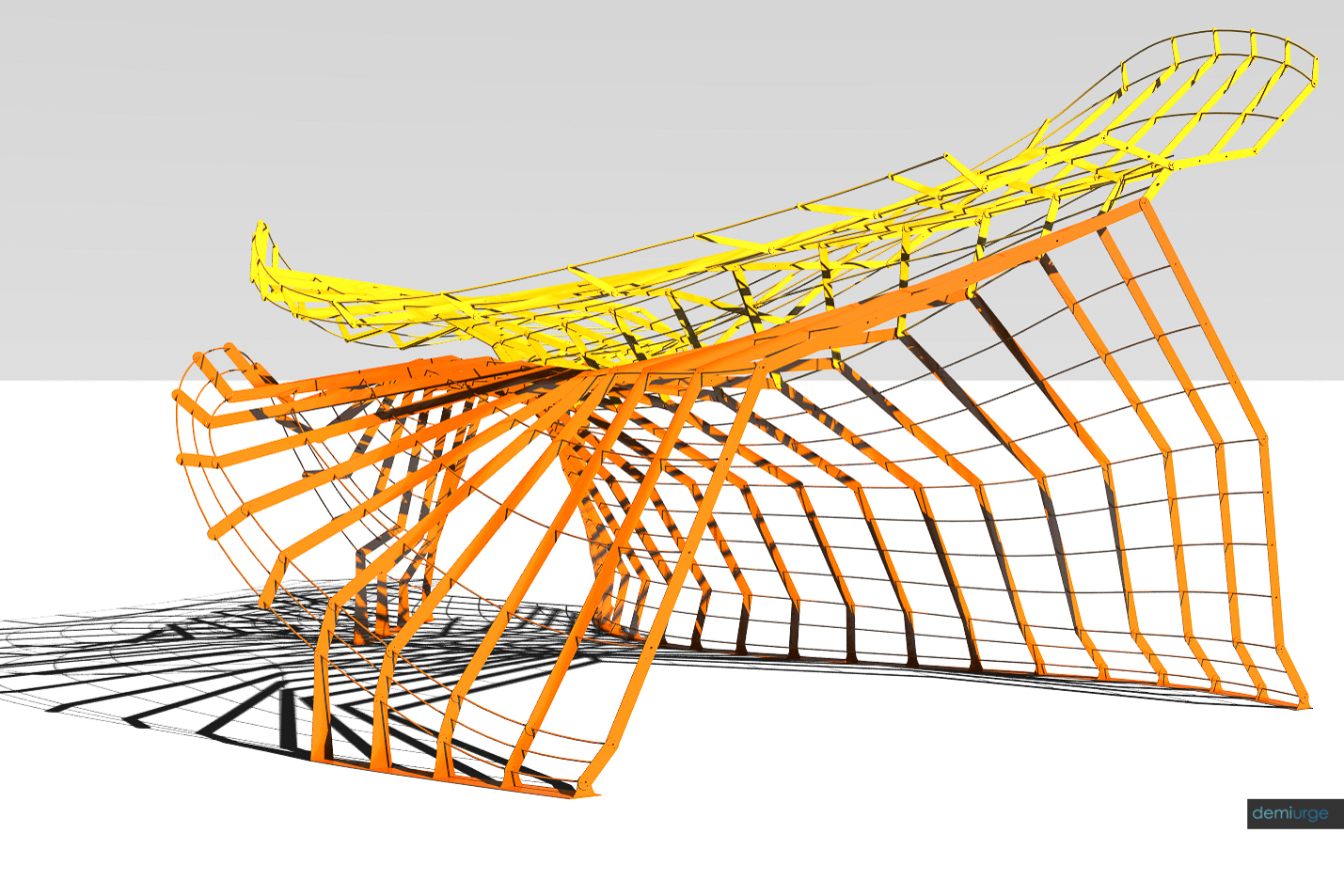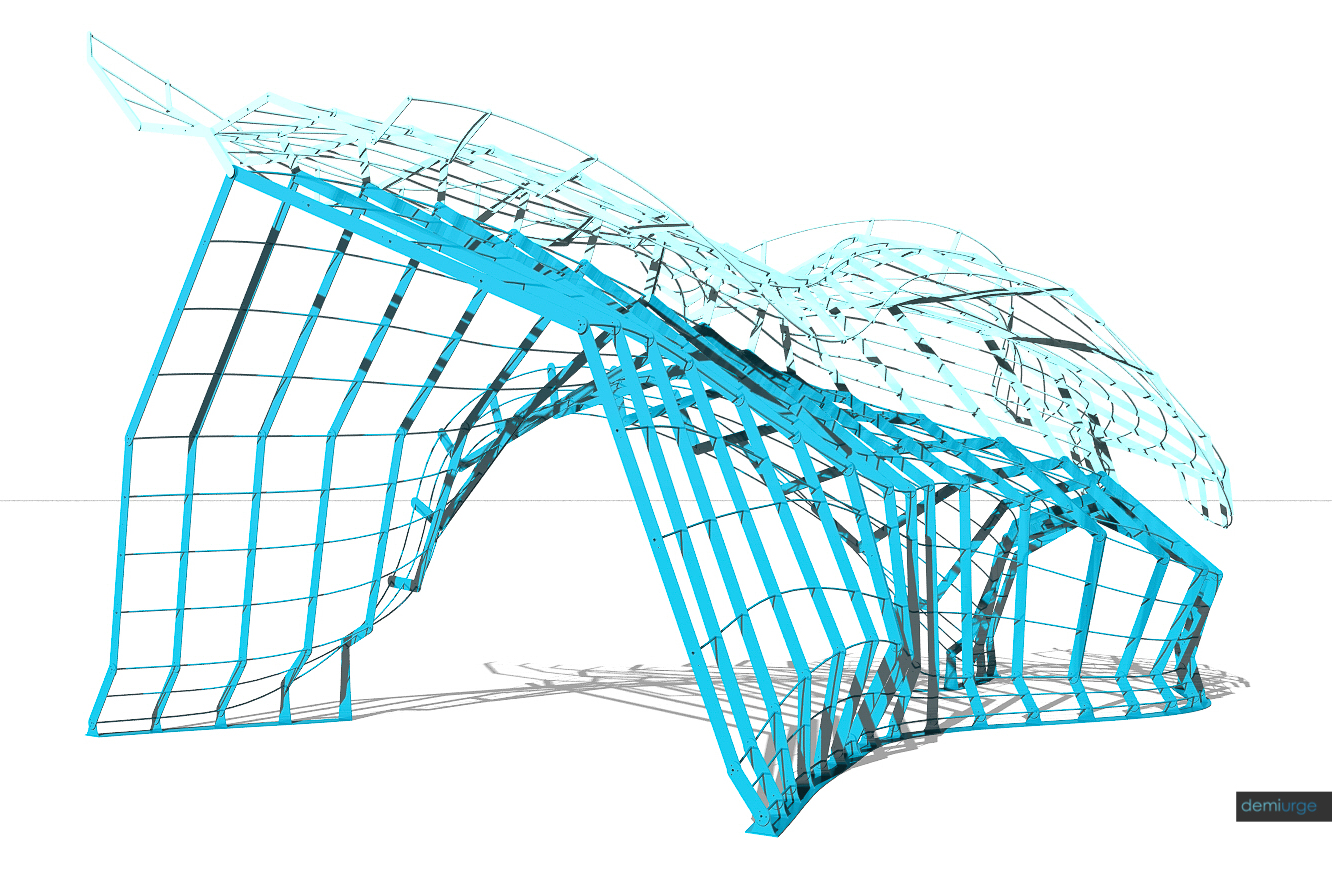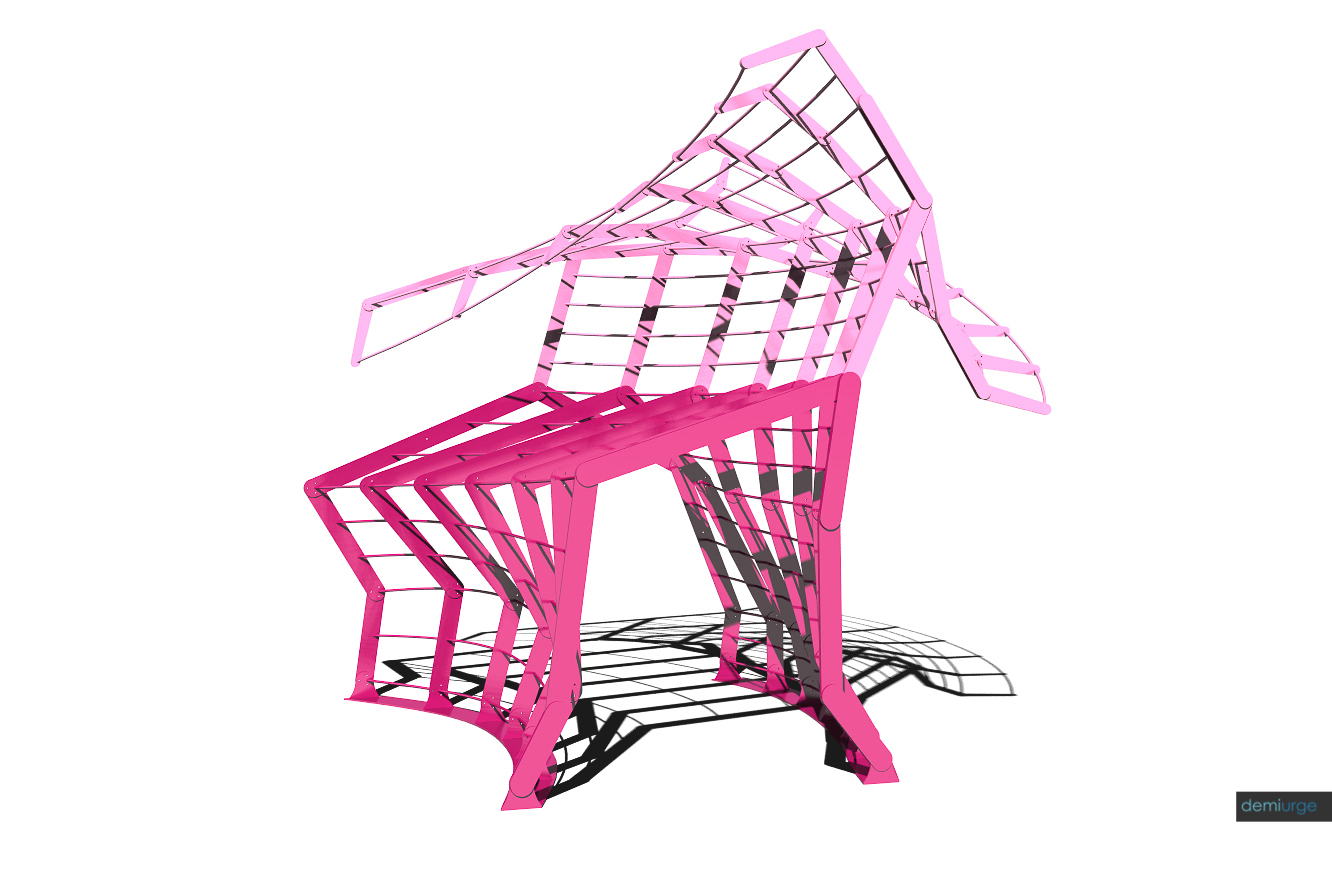 PROJECT PROFILE:
Designed by: Wynn Earl Buzzell Jr.
Title: Mōtiō 2.0
Fabrication + Installation: Demiurge LLC
Materials: Aluminum, Metallic Paint
Engineering: Yetiweurks
Combined Dimensions: 96' L x 12' H x 20' D
Location: Various Sites, Basalt, CO
Mōtiō was originally commissioned and conceived as a temporary artwork located on the Martin Plaza as part of the Denver Art Museum's summer 2016 exhibition. At the Denver Art Museum Mōtiō consisted of many abstracted individual human figures, physically and figuratively connected into a unified group. Mōtiō 2.0 is this unified group split into five unique sections spread across East and West Basalt. The sections are symbolic of the hierarchies of human connections which compose the town each of which is built from many individuals. The separation of these once unified parts into unique sections is meant to serve as a spine that metaphorically connects the town. It is a reminder that everyone who calls Basalt home regardless of residence or affiliation is part of the same community; "we are each one of many." Mōtiō 2.0 is about connections, between people and their families, families and their neighborhoods, neighborhoods and their local communities, local communities and their greater regional, state and national ones.
Mōtiō touched many lives during its time at the Denver Art Museum. The story of the piece lives on in Basalt with Mōtiō 2.0 where it will once again create a powerful sense of place throughout the town. Where it will become part of Basalt's collective memory, where it will quietly speak to the idea of community and serve as a reminder of the importance of the connections that bind us. When Mōtiō leaves Basalt we imagine it will live on as Mōtiō 3.0, 4.0 and beyond. In this way it becomes layered with meaning and memory as it touches the lives of those who encounter it.
Mōtiō 2.0 is a sculptural representation of the hierarchy of communities and the importance of the individuals within them. It consists of 84 connected human figures assembled in five sections across five sites. Each section consists of 7 human figures. They are the abstract representations of the members within the community of Basalt. They are each unique and different, but they are all connected physically and figuratively through form, color, and meaning. The sections are each a different color to signify the importance of diversity in our lives.
NEWS FROM BASALT PUBLIC ARTS
Temporary Public Art Installation
Unveiling: June 10, 2017
"On June 10, 2017, the Basalt Public Arts Commission will celebrate the unveiling of our first two-year temporary public art installation. The selected artwork, Mōtiō 2.0, was created by artist Wynn Buzzell and Demiurge Studio, a Denver-based sculpture fabrication collective. Mōtiō 2.0 is a sculptural representation of the importance of individuals within communities. The installation consists of five unique but interconnected sections spread across five locations in East and West Basalt. This is the first of a series of temporary projects that express the theme: "discover what connects our community."
Demiurge Studio was selected from a pool of 49 applicants who responded to a juried call for entry open to all Colorado artists. Jurors selected the winning applicant based on creative expression of the theme of community unity, professional quality of the work, ability to withstand the elements, and minimal impact on the environment. BPAC aims to offer a series of two more temporary two-year art projects. Future requests for qualifications will be posted on CallForEntry.org and will be open to all Colorado-based artists."